Hey PC Builders,
For all of those high-powered rigs you'll be creating in PC Building Simulator, you'll need an array of coolers to keep them in check, right? This is why we've managed to get CRYORIG as a partner for PC Building Simulator! From this Tuesday, you'll have access to a variety of CRYORIG's air coolers and case fans.
If you're looking for the Ultimate cooler in your rig then look no further than CRYORIG's R1 Ultimate and H5 Ultimate as both will be available in-game. In addition to these models, the R1 Universal, H5 Universal, M9a/ M9i, H7, H7 Quad Lumi, C1 and C7 will also be optional parts for PC Builders. For the fans of CRYORIG's case fans, the QF120 – Performance, QF140 – Performance, XT140 and XF140 will provide high performance efficiency and acoustics.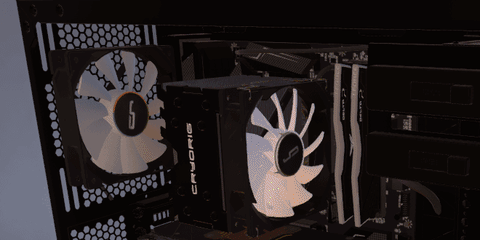 Will the CRYORIG air coolers and case fans be the ones you'll be rocking when the game launches? Let us know in the comments!
While release is only 4 days away, there's still time to add PC Building Simulator to your Steam wishlist or if you want to grab your Steam key early and save 10%, you can do so from our website: https://www.pcbuildingsim.com/. You'll be able to redeem your Steam key, but the game will still be unavailable until it launches this Tuesday.
For the latest news and updates, follow us on Facebook and Twitter!
– The PC Building Simulator Team