Hey PC Builders!
With the winter weather seeming to never disappear, how about another cool announcement for PC Building Simulator? ARCTIC are our latest partners and you'll be be able to make the most out of their coolers and cooler cases when the game launches on Tuesday.

Of the ice-cold products in the colourful ARCTIC Freezer 33 cooler range, PC Builders will have access to the TR, eSports Edition and eSports ONE to ensure that your rig is cooler than OutKast in "Hey Ya". In addition to the coolers, ARCTIC's BioniX F120 and F140 case fans will also be available in a range of colours.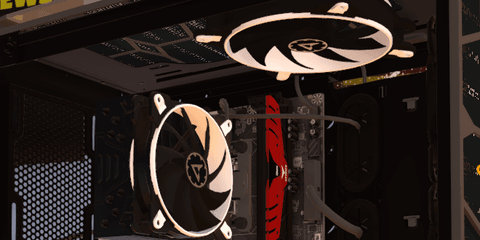 With the game releasing in under a week, tell us which aspect of PC Building Simulator you're looking forward to the most in the comments!
Although release is only 6 days away, it's not too late to add PC Building Simulator to your Steam wishlist or if you want to grab your Steam key early and save 10%, you can do so from our website: https://www.pcbuildingsim.com/. You will be able to redeem your Steam key, but the game will still be unavailable until it launches on the 27th.
For the latest news and updates, follow us on Facebook and Twitter!
– The PC Building Simulator Team