Hello PC Builders,
When we originally put this page live, we were targeting a release date in the later part of this year. This would have been an Early Access launch to allow for Claudiu to continue development over the next few months. However after talking to potential hardware partners and looking at the scope of the game we'd like to make, we have made the decision to push back the release date to January 2018 and release straight into v1.0.
This will not only allow us to skip the Early Access phase, but to launch with a simulator that includes more hardware partner components, a full career mode and a whole lot more polish. It will also give us more time to approach and hopefully get more PC hardware partners involved!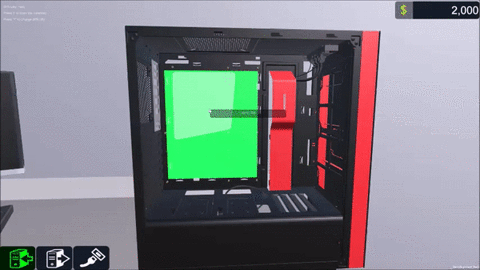 Massive thanks to everyone who has wishlisted PC Building Simulator since this page went live and for understanding why we have made this decision – your support is hugely appreciated and we hope to have more development updates coming soon.
Remember, you can still try out the alpha demo over on Itch and follow us on on Twitter and Facebook for updates!
– The PC Building Simulator Team