Hello PC Builders,
As we're now ONLY one week away from our early access launch, we have FIVE more partners to announce ahead of release. The first of those is Team Group Inc. whose eye-catching RAM will appear in PC Building Simulator from March 27th.
PC Builders will be able to utilise various products from the Team T-Force range including their stylish DARK DDR4, Delta II RGB Series DDR4, Night Hawk DDR4 and Night Hawk RGB DDR4. All of these products will be recreated to exact specifications in-game, including full-colour RGB lighting, and you'll be able to fit the hardware to your dream PC when it launches next week!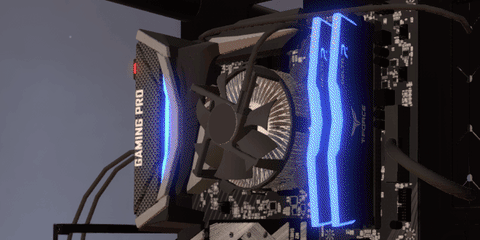 Who do you think the next partner we'll announce will be? Let us know in the comments. 🌈
With only one week to go before the game's release, it's not too late to add the game to your Steam wishlists. Also, as we announced last week, you can pre-purchase your Steam key for 10% discount from our website: https://www.pcbuildingsim.com/ While you'll be able to redeem your key, the game will still be unavailable to play until it launches on March 27th.
For the latest news and updates, follow us on Facebook and Twitter!
The PC Building Simulator Team